If you've ever been to Hanalei, or if you've already read our
Hanalei area guide
, you already have an idea what a special place it is. Hanalei Beach is undoubtedly one of the most loved beaches in the entire state of Hawaii, with world-class surf breaks where some of the most famed surfers of all time have honed their craft. The small, delightful town has all the conveniences a local resident would need to avoid ever getting in their car and leaving Hanalei valley, including a great mix of restaurants, food trucks, coffee shops, grocery stores, a post office and even a top-ranked K-6 school at Hanalei School.
The tricky part is, however, that Hanalei is a very small area. It is confined by natural elements on all sides (river, stream, mountains and ocean), which means that there is a very small number of homes existing in the area, which in turn typically means that there is an extremely limited number of homes for sale in Hanalei at any given time.
Fortunately, as of today there are at least 5 homes for sale in Hanalei priced under $4 million that buyers can consider for sale. Here's a summary of those opportunities:
Asking Price: $1,995,000
Bedrooms: 4
Bathrooms: 3
Interior Area: 2,057 SF
First time available to the market for this four bedroom residence with filtered Hanalei Bay views located seconds to the sand. From this central location you're steps to the beach and a few blocks walking, to the shops and restaurants in Hanalei Town. This is, without question, one of the best lifestyle homes for sale in Hanalei currently, as well as the lowest priced home on Weke Road. This property may be Qualified Opportunity Zone eligible. If you want to be in the middle of it all, here's your chance.
CLICK HERE
to see Listing Detail
Asking Price: $2,195,000
Bedrooms: 2
Bathrooms: 3
Interior Area: 1,338 SF
This successful, County of Kauai Approved TVRNCU #1086, vacation rental is a recently remodeled, 2-bedroom, 2.5 bath bungalow nestled on the bank of the Waioli River. The welcoming, open concept living space has exposed beam ceilings, hardwood floors, and lots of natural light. The modern kitchen features stainless steel appliances, granite countertops, and cherry cabinets. En suite bathrooms complement the two, large bedrooms. Relax and dine on the covered lanai after taking a refreshing, outdoor shower.
CLICK HERE
to see Listing Detail
Asking Price: $2,350,000
Bedrooms: 3
Bathrooms: 3
Interior Area: 1,800 SF
Very Motivated Seller. Brand new home, never lived in. 3 bed 3 bath home of approximately 1800 sq ft of open living space, light and bright with large windows, modern finishes and gorgeous mountain views. High ceilings with vaulted cedar planks in living room and master, high-end appliances including 6 burner gas stove, custom stained glass cabinets, custom tile throughout, cul-de-sac location, wonderful air flow and constant ambient light. This home sits next to a beautiful gurgling creek that runs through the back of the property with a newly constructed charming and romantic suspension bridge across the creek.
CLICK HERE
to see Listing Detail
5203 Weke Road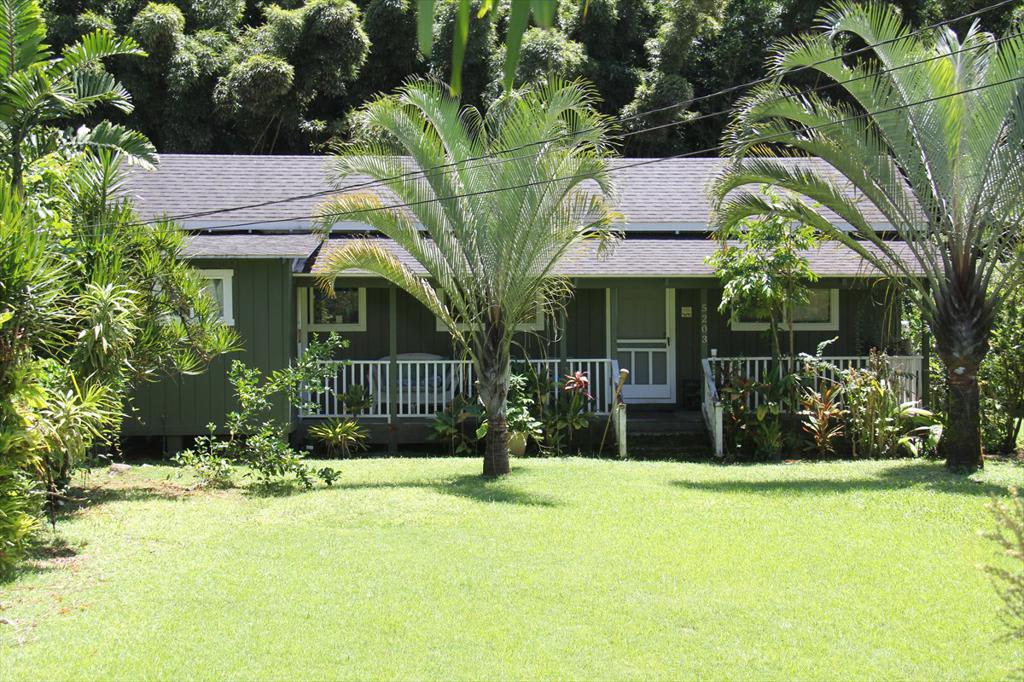 Asking Price: $3,250,000
Bedrooms: 4
Bathrooms: 2
Interior Area: 1,457 SF
Step back in time in these two classic plantation cottages. Never before offered for sale, this is an opportunity to own a part of Hanalei's plantation history. Two homes, situated side by side, located just 300 feet from an access path to world famous Hanalei Bay and just a half mile to the center of Hanalei Town. The two houses are privately landscaped so it looks like two lots. Smaller cottage is two bedrooms and one bath with a lovely lanai. Larger cottage is also two bedrooms and one bath with lanai, huge pantry/laundry room, and detached carport.
CLICK HERE
to see Listing Detail
5243 Weke Road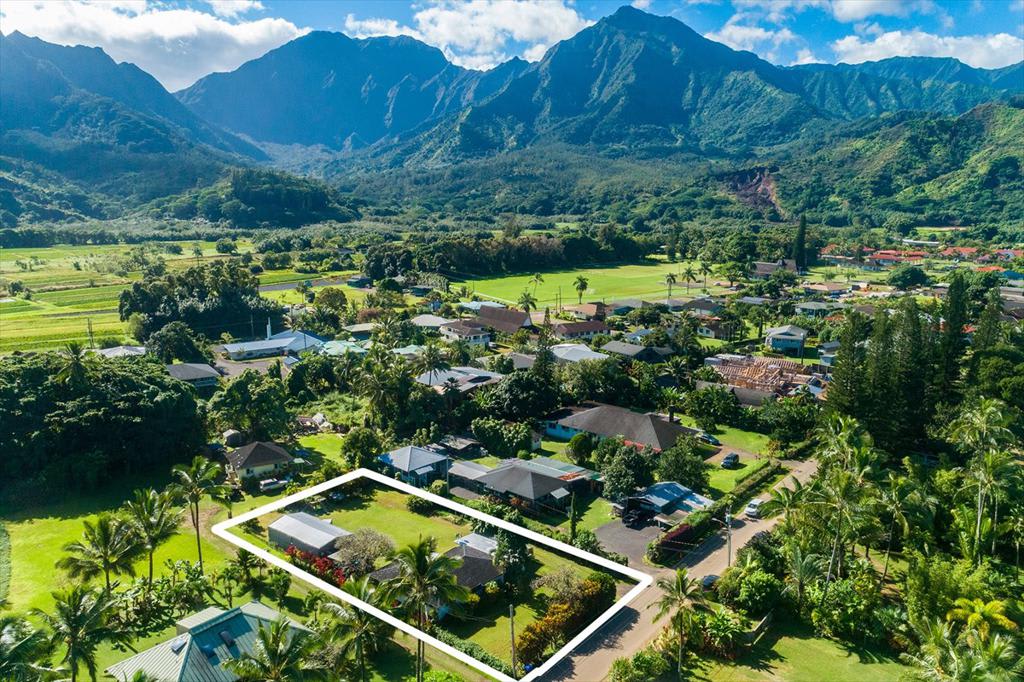 Asking Price: $3,750,000
Bedrooms: 2
Bathrooms: 1
Interior Area: 980 SF
Released to the market for the first time since it was built in 1954 is 5243 Weke Road. Located one row off Kauai's iconic Hanalei Bay, this classic plantation style home has 3BD and 1BA. The .37acre lot has the potential to build an additional dwelling with approval of the county. Beach access to Hanalei Bay is just outside the front door and accessibility to Hanalei town doesn't require even getting into the car. The north shore of Kauai is home to some of the most beautiful beaches in the world, Hanalei Bay being one of them.
CLICK HERE
to see Listing Detail
- - - - - - - - - -
For more information about Kauai real estate, please contact:
Sean Ahearn & Jim Karlovsky
aloha@akkauai.com
(800) 808-6373