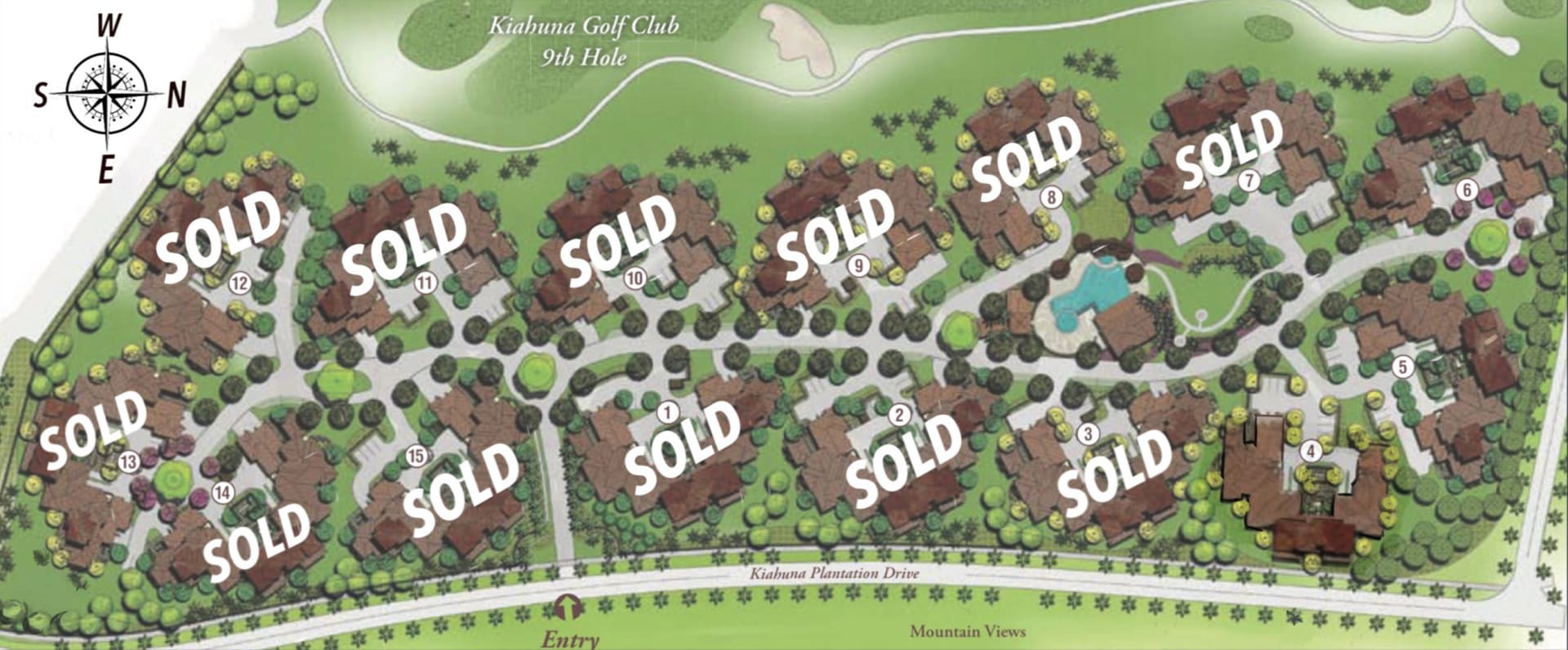 Brookfield Residential is currently under construction on their last two buildings at the very popular new construction condominium project, Pili Mai, located in Poipu. Advanced reservations are being accepted for Building 5 (expected completion in March, 2020) and Building 4 (expected completion in June, 2020). As of the time of this writing, only 4-5 units remain available, including a couple 2-BR options priced in the low $700K's, and a few 3-BR options priced in the low $800K's. No other developer units remain available at this time.
As stated on the project website, "PiliMai is a new resort community of townhomes and condos on Kauai's south coast in Poipu, one of the island's most popular destinations. For the third year in a row, PiliMai still holds the title for best selling condo community of Kauai for 2016, 2017 and 2018."
Amenities that have served to make Pili Mai such a popular choice among Poipu buyers include: brand new construction with contemporary finishes; central air-conditioning; townhome-style living with private garage; large pool area with family pool, keiki pool and hot tub; private fitness center; central barbeque areas and more.
Further, Pili Mai is located within the Visitor Destination Area, which means that short-term vacation rental use is allowed throughout the project.
For detailed information regarding the last few available units at Pili Mai, please contact us at:
Sean Ahearn & Jim Karlovsky
[email protected]
(800) 808-6373