Pacific Business News reported that the 251-room St. Regis Princeville Resort located in Princeville officially sold to Starwood Capital Group. Starwood's hotel management company, SH Hotels & Resorts, took over operations immediately upon sale. Starwood plans to invest more than $100 million into a renovation of the property that will make it into a flagship hotel for Starwood's 1 Hotel brand.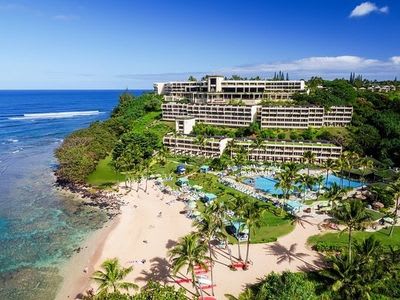 According to PBN, "1 Hotels cultivates the best of sustainable design and architecture, together with extraordinary comfort and an unrivaled level of service. 1 Hotels, which launched in 2015 with the opening of exclusive properties in Miami's South Beach and Manhattan's Central Park, followed by Brooklyn, located on Pier 1, in February 2017, is inspired by a simple idea: those who travel the world also care about it. 1 Hotels upholds this vision by channeling nature through design and culinary partnerships, while connecting with the local community and taking sustainable steps to make a big difference."
The resort will feature a world-class wellness center, oversized fitness area with both indoor and outdoor programming, and a diverse activity center to allow guests to discover their own individual balance between activity and relaxation.
"We are just thrilled to have this opportunity to acquire and create what will surely be one of the most incredible resort properties in the world, 1 Hotel Hanalei Bay," said Barry Sternlicht, Chairman of Starwood Capital Group. "There is no better location, nor more perfect microclimate, to create a wellness resort that will reinvigorate our guests and celebrate the intoxicating beauty of nature."